Sustainable Development Solutions Network USA
The SDSN USA is hosted by three universities: Yale, Howard, Columbia, and UC San Diego. Together these universities, along with a network of more than 100 higher education institutions, are at the core of the SDSN USA. At UC San Diego, the SDG Policy Initiative is the organization that facilitates the connection.
The SDSN is a network of global development leaders created in 2012 by former UN Secretary General Ban Ki Moon and is charged with the implementation of the 17 Sustainable Development Goals and the Paris Climate Agreement
How the SDG Policy Initiative contributes to the SDSN mission:
UC San Diego's strengths, particularly in engineering, medicine, environmental management and social sciences, makes the SDG Policy Initiative a natural leader in coordinating with other institutions in the SDSN to solve the complex challenges of sustainable development.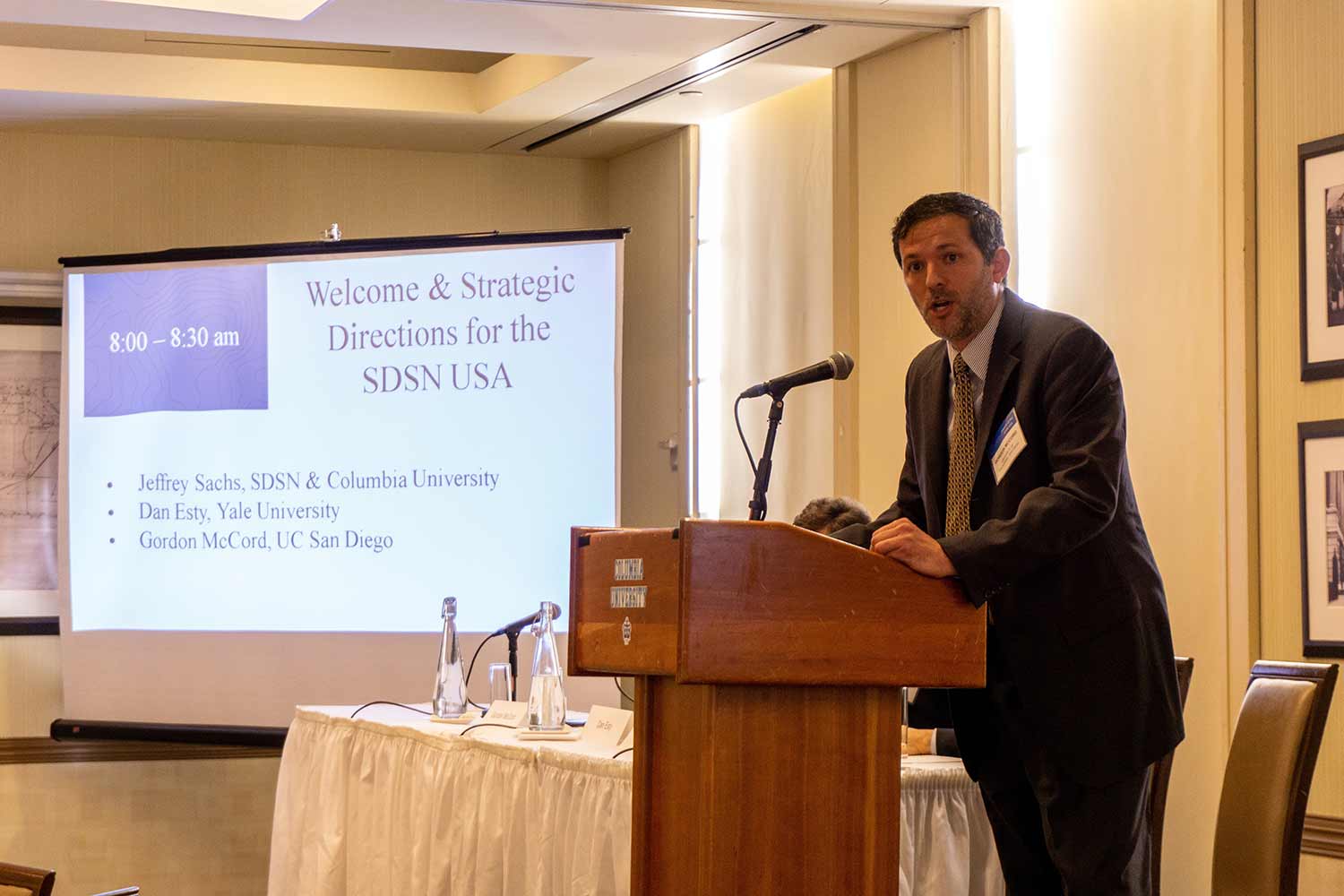 SDGPI Director, Gordon McCord, speaking at an SDSN event at UC San Diego in 2018
"UC San Diego not only has the remarkable range of expertise necessary to consider solutions to these complex societal challenges, but also to train the next generation of leaders to do so. We're proud to serve as a host university to the U.S. SDSN, as we continue to innovate through research, degree programs, executive training, incubating new companies and much more."